CALL FOR RESERVATIONS
(212) 265-5500
HOURS
Sunday — Thursday
11am — 11pm
Friday — Saturday
11am — 12pm
SPECIAL EVENTS & PRIVATE PARTIES
Catering and Events are opportunities for us to work more closely with our guests, occasions for us to share our dedication to celebration in exciting new ways.
TURKUAZ
Seats up to 150
Just like the original Turkuaz on the UWS, this location has an authentic Turkish atmosphere and a relaxed setting. It is located at 53rd Street, between 8th and 9th Avenues and is large enough to host multiple parties and private events.
Downstairs has a unique carved in the stone room, which can easily seat 15 guests. This floor can host altogether a big party of around 50 people.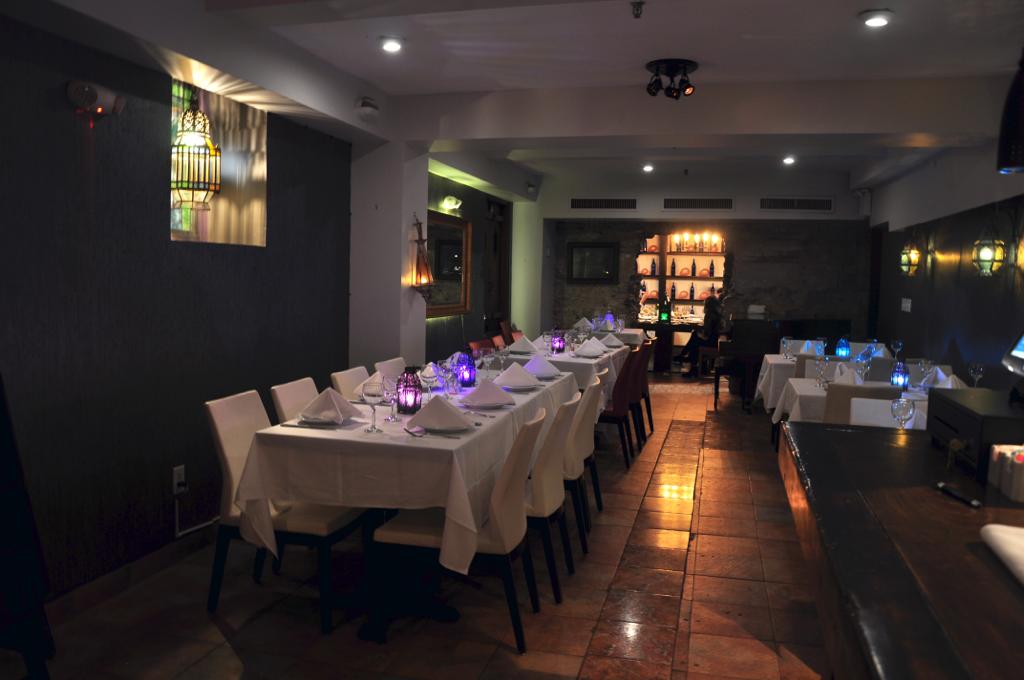 CALL FOR RESERVATIONS (212) 265-5500
Upstairs can be booked for smaller parties of 6-30. Decor is relaxing and beautiful with brick walls and soft lightning.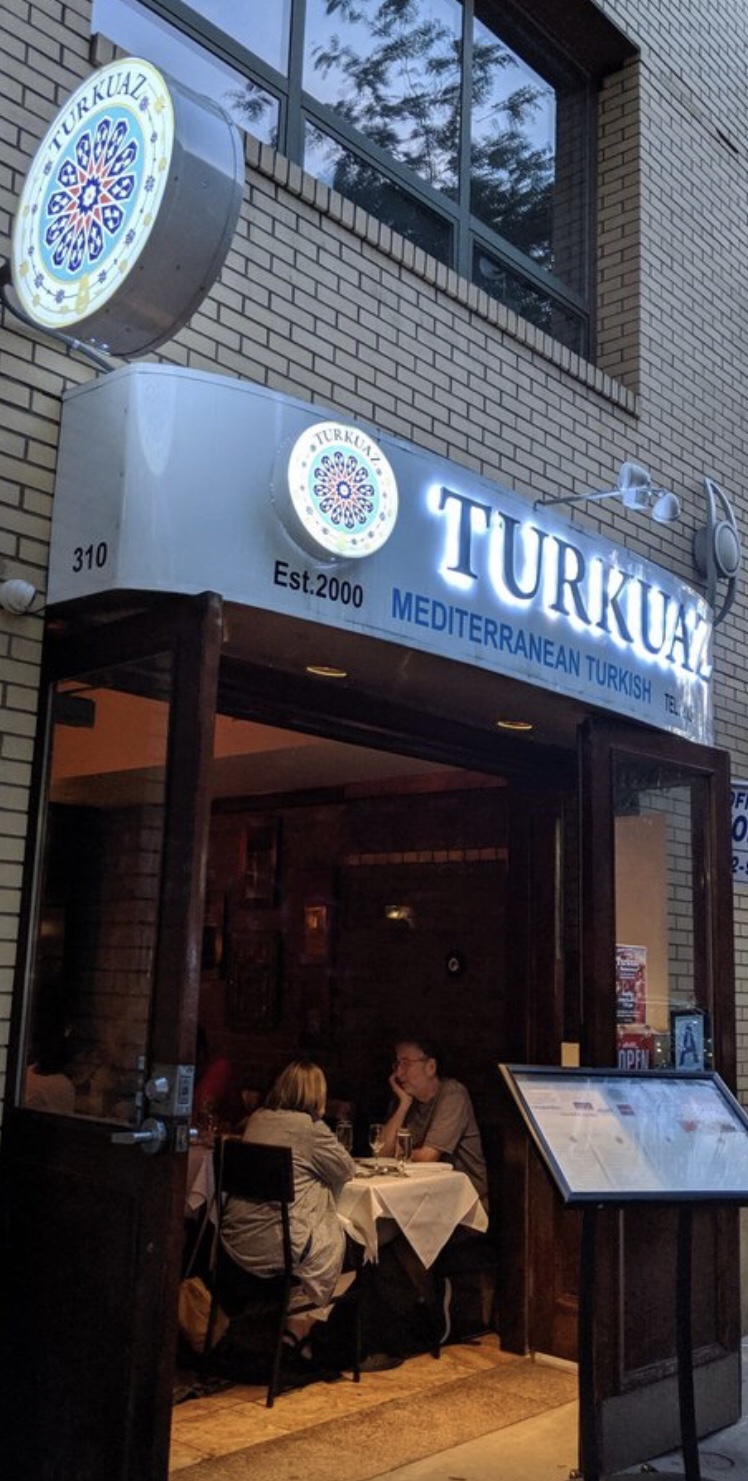 TURKUAZ ENTRANCE
Our entrance is on 310 West 53rd Street, between 8th and 9th Avenues.
Entrance from Inside
Our lightning is soft with romantic and ethnic decorative items.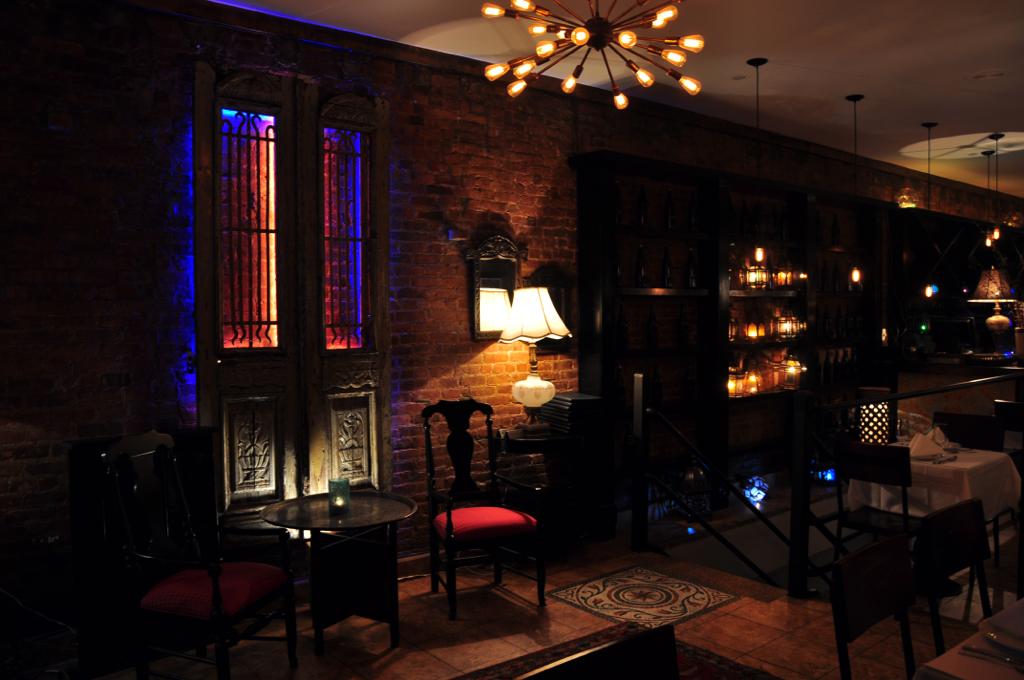 Turkuaz Entrance from Inside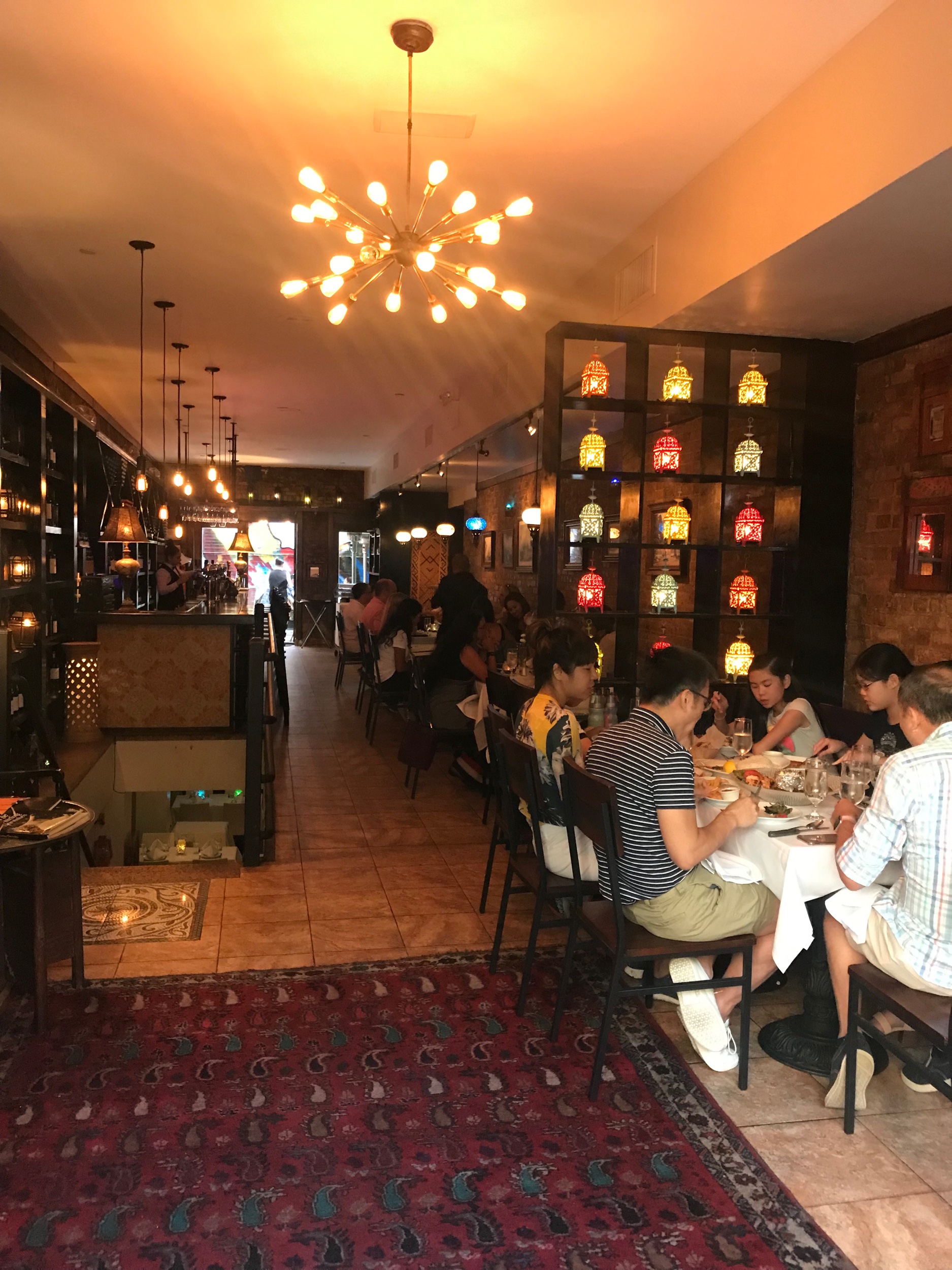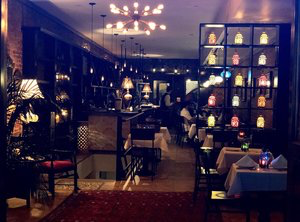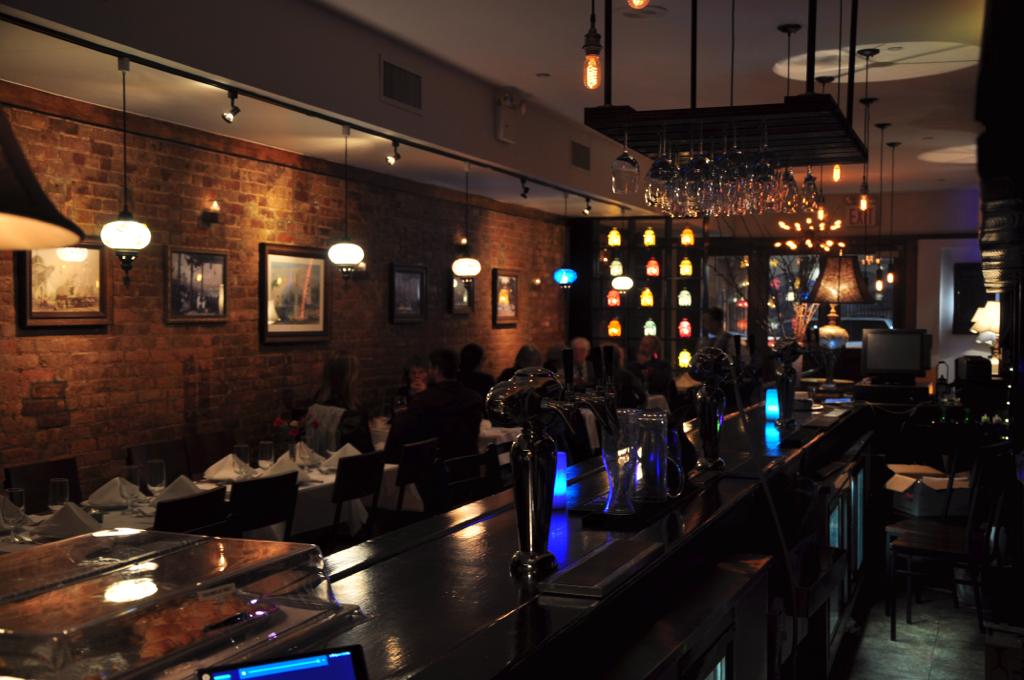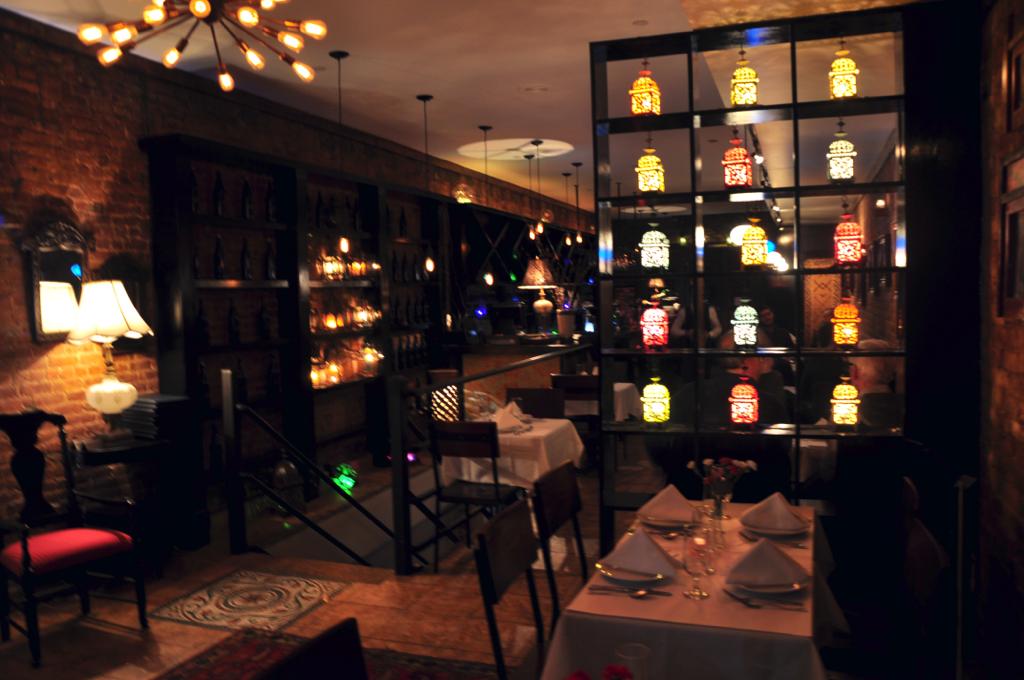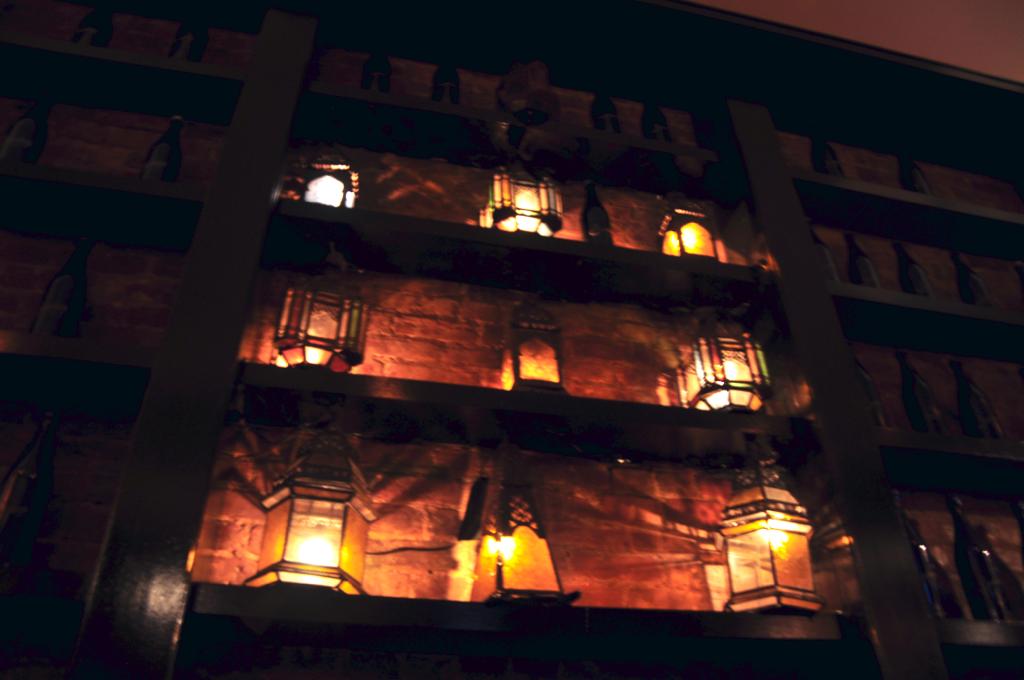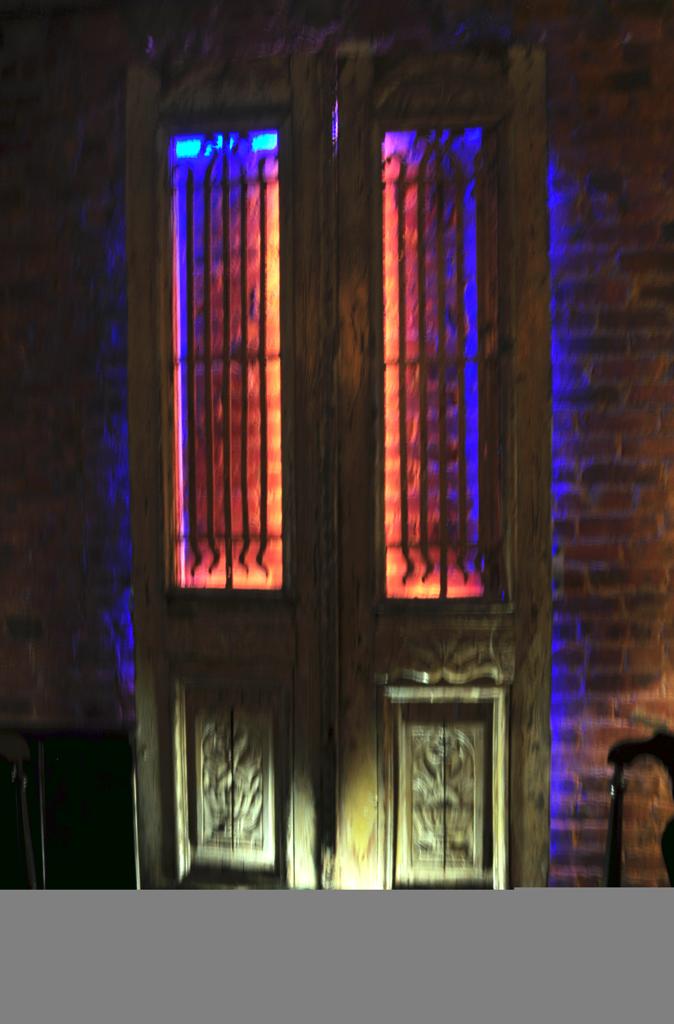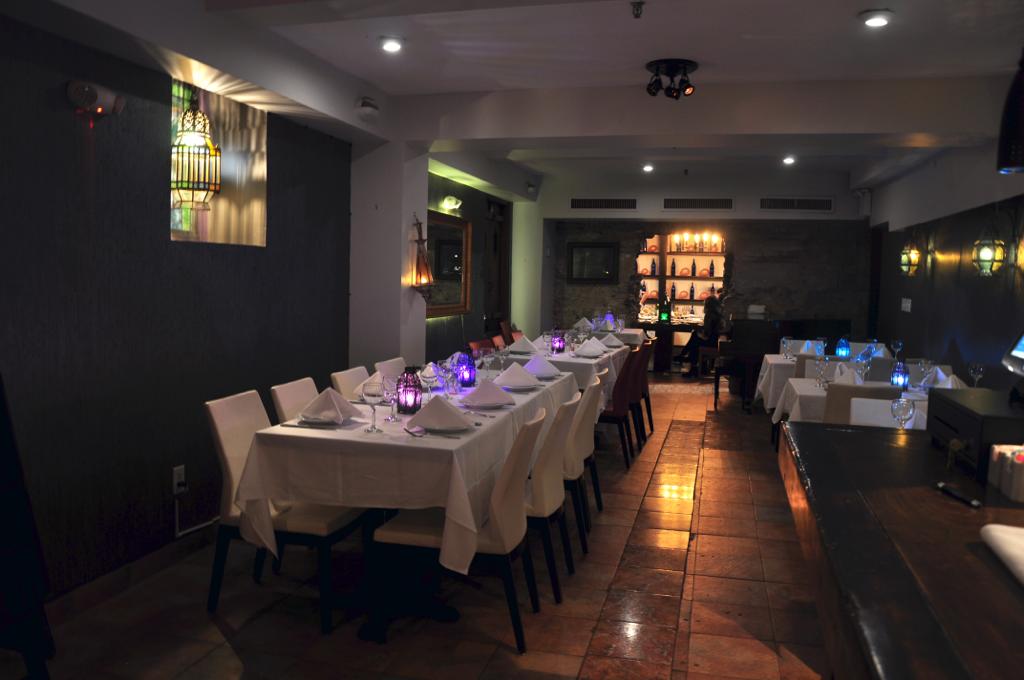 Downstairs
Our downstairs area are used for private events or during regular service hours.
Middle area can accommodate around 35 guests.
Cave Room
This room is for groups of 10 or more guests and is a semi private area in the lower floor.